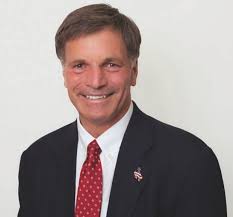 Governor Mark Gordon exercised his line-item veto power over the budget bill and vetoed the footnote in WYDOT's budget requiring them to collect an additional $5 on every registration. The Governor's statement said:
"I thank the Legislature for recognizing the importance of updating the revenue information system at the Department of Transportation (WYDOT). It is outdated and vulnerable. Without replacement it creates risk for all of the data on the system, and worse, failure could impact the delivery of services to the public. I am not sure anyone realizes how much we all rely on this system. Nonetheless, using the budget bill to raise revenues is problematic. This provision legislates from within the budget, and even for a project I wholeheartedly support I am impelled to exercise my veto authority. My line-item veto is intended to eliminate the problematic fee while authorizing WYDOT to move ahead using its own funds on this project until the new system is fully funded."
The legislature still has the final day of the session, March 13th, to challenge or override the veto.